Frequently Asked Questions
Do I need a Boaters License?
---
YES. You need a boaters license/education if you were born on or after Jan. 1, 1988, and will be operating a boat or PWC of 10 hp or more in North Carolina. You can visit www.boat-ed.com to take this required course.
---
How do I update my credit card on file?
---
For your monthly payments and gas charges: Simply login to you boat club account and click on the "account" tab. Click on the "update credit card information" link and update your information. For your in-store purchases: We can keep a credit card on file for your store purchases. This information is stored securely and separately from your club account in our shop system (Square). To update your card for store purchases you can call and update over the phone or give us new card information when you come in for your next reservation.
---
How do I cancel a reservation?
---
Login to your boat club account.

Click on the "reservations" tab.
Find the reservation you wish to cancel.
Click "edit".
Click "cancel this reservation".
Click "confirm".
You will receive a confirmation in your email.
If you have trouble cancelling a reservation, please call or text us at 704-360-5177.
---
Where is my code for the back door?
---
Login to your boat club account. Your door code is located under the "account" tab. Please remember:
You must enter your code and then press the "a" button (August Logo).
Be patient. It can take 20-30 seconds for the door to unlock.
If you have trouble with your code, please text us at 704-360-5177 so we can assist you.
Door codes will only be active during reservation hours.
Door codes are for personal use. Please keep them confidential.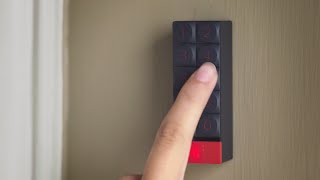 ---
How can I reach the Front Desk Team?
---
You can call or text us at 704-360-5177. You can also email us at info@lakeeffectsboatclub.com. During the winter season, our team works remotely. The fastest way to get in touch is via text or email.
---
How many reservations can I book on one day?
---
Platinum members are permitted to book up to 2 reservations per day. Gold and Silver members are permitted 1 reservation per day.
---
Can I have dogs on club boats?
---
We allow dogs on pontoon and tritoon boats ONLY. Unfortunately, bilge pumps on ski boats can become easily damaged by pet hair. Also, with ski boats having faster speed capabilities and sudden turns, we find that pets can easily damage upholstry and therefore they are not permitted on any of our ski boats. You are responsible for any damages caused by your pets.
---
How do I check-in for my boat after hours?
---
Use your door code to gain access to the back door of the building.
Your door code is listed under the account tab.
Check in on the iPad Kiosk located on the Member Lounge wall.
Print your check in sheet and keep it with you on the boat.
Retrieve your key. I will be hanging in the boat club lounge.
Secure your boat to the docks upon return.
Return boat key to the key drop located in the dock shed door.
Please make sure the building is locked when you are not there.
Door codes will only be active during reservation hours.
Door codes are for personal use. Please keep them confidential.
---
Where is the key drop for after hours?
---
Please return your boat key to the key drop located in the shed door at the docks.
---
Can I reserve a boat and a jetski at the same time?
---
Unfornately, due to insurance stipulations and higher occurance of accidents, club boats and jetskis can not go out at the same time.
---
How far in advance can I book a reservation?
---
Our booking system allows you to book your reservations up to 45 days in advance.
---
How many active reservations can I have?
---
You are permitted a number of active reservations based on your level of membership: Platinum: 4 active reservations at a time. Gold: 4 active reservations at a time. Silver: 2 active reservations at a time.
---
Where can I find an anchor?
---
Anchors are stored underneath one of the front two cushions of the boat.

Anchors are not provided on surf boats because of the damages they have caused to the balast bags on board.
We do our best to keep anchors available for use on boat club boats, however we are not always notified if one goes missing. If you will require an anchor during your reservation period, please double check that it is present before you leave the docks. Thank you!
---
Can friends or family use my reservation?
---
No. For liability reasons, all friends and family members must be accompanied by a club member.
---
Do I need fenders for the boat?
---
We will provide fenders for you on our club ski boats and surf boats. We highly recommend that you use them when you go to restaurants piers and when securing to the club docks. We do not require the use of fenders on pontoon or tritoon boats. However they will be available to you upon request.
---
How do I secure the boat to the dock?
---
If a dock team member is not available, please moor the boat properly to the dock using the following method:
For surf boats, please make sure fenders are used properly to protect the boat while it is docked. We do not require the use of fenders on pontoons and tritoons.
---
Can I keep a boat overnight at my dock?
---
Yes, as long as you have the next morning reservation for the same boat. You must also let a team member know ahead of time.
---
Can I beach the boat?
---
You are able to beach the pontoons and tritoons. You are NOT allowed to beach the ski and surf boats.
---
How do I pay for gas after my reservation?
---
During hours of operation, please pay for gas down at the docks. After hours, gas will be charged the next day to the card we have on file.
---
Am I able to purchase in-store items with my card on-file?
---
Since it is a seperate system, in store items are not able to be purchased with card on-file.
---
What is our Club Member to Boat Ratio?
---
Our member to boat ratio is approximately 7:1, which provides great opportunity for each member to select the boats they desire.
---
This is my first time using a reservation, what do I need to do?
---
Please check in at the front desk at either location (Midway Marina or Stutts Marina) where our friendly staff will check you in. We will make sure your boat is equipped with all requested items you would like to have on your boat. When you arrive at the docks, simply hand your reservation confirmation paper to our team and they will have your boat clean and ready for you to enjoy your time on Lake Norman!
---
How do I approach and depart from the dock?
---
When departing our dock, stay at a very slow idle speed (no wake) until you are approximately 100 yards away from the marina entrance. Make sure you observe and obey all shoal signs an no wake zones under bridges, at marinas and around docks.
---
What watersports do club members have access to?
---
Tubes, Waterskis, Kneeboards, Wakeboards, Surfboards Gold and Platinum members also have access to kayaks and paddleboards
---
Can I use the boat club year round?
---
Of course! We keep our pontoons, tritoons, and ourboard ski boats in the water year round for you to enjoy! During daylight savings time, our evening slot is removed dur to dark lighting conditions and cold water. Please keep in mind, we reduce our staff in the off season, so if you need to get ahold of us, please email info@lakeeffectsboatclub.com.
---
What happens to availability if a boat is in service?
---
Boats take an extreme amount of maintenance and care. We diligently service and clean our boats on a routine basis. However, issues can come up with boats unexpectedly, due to mechanics or operator error. As with any piece of mechanical equipment, there is potential for it to break down or have issues due to operator error. We keep many backup parts in stock for instances like this and do our best to keep repair turnaround time to a minimum. Many times repairs and maintenance go unnoticed by our members. In the unfortunate event that a boat breaks down for any reason, rest assure we will have a backup boat for you to use. Unfortunately, we cannot guarantee that we will have an exact boat to match yours on standby, but we will get you out on the water with a clean and well operating boat!
---
How do I get information about upcoming events?
---
Email is our primary form of communication to our members. We will send out a monthly newsletter listing any events that we have going on over the year such as membership appreciation barbecues, open house promotions, new boat announcements and social media contests. You can also find up to date club information on our Facebook page: facebook.com/lakeeffectsboatclub.
---
When can I upgrade or downgrade my membership level?
---
You may at any point upgrade your membership and pay the additional membership upgrade fee. Your new monthly rate will start on the next billing cycle and will require a 12 month commitment at that level. If you choose, you may downgrade after your 12 month commitment has been satisfied. There is no cost to downgrade, however if you wish to upgrade to a differnece level in the future, you will have to pay the upgrade fee.
---
Can I transfer my membership to another individual?
---
Your membership is non-transferable. We do not permit members to transfer their contract to someone else's name at any time during their 12 month agreement. Should you choose to discontinue your membership, it will be at the conclusion of your agreement.
---
Who all can utilize my membership?
---
Your household (you and your spouse) have access to unlimited usage. However, other family members are not permitted to use a boat even if they live with you. For liability reasons, friends and family MUST be accompanied by a person whose in on the membership and has signed the membership agreement.
---
---